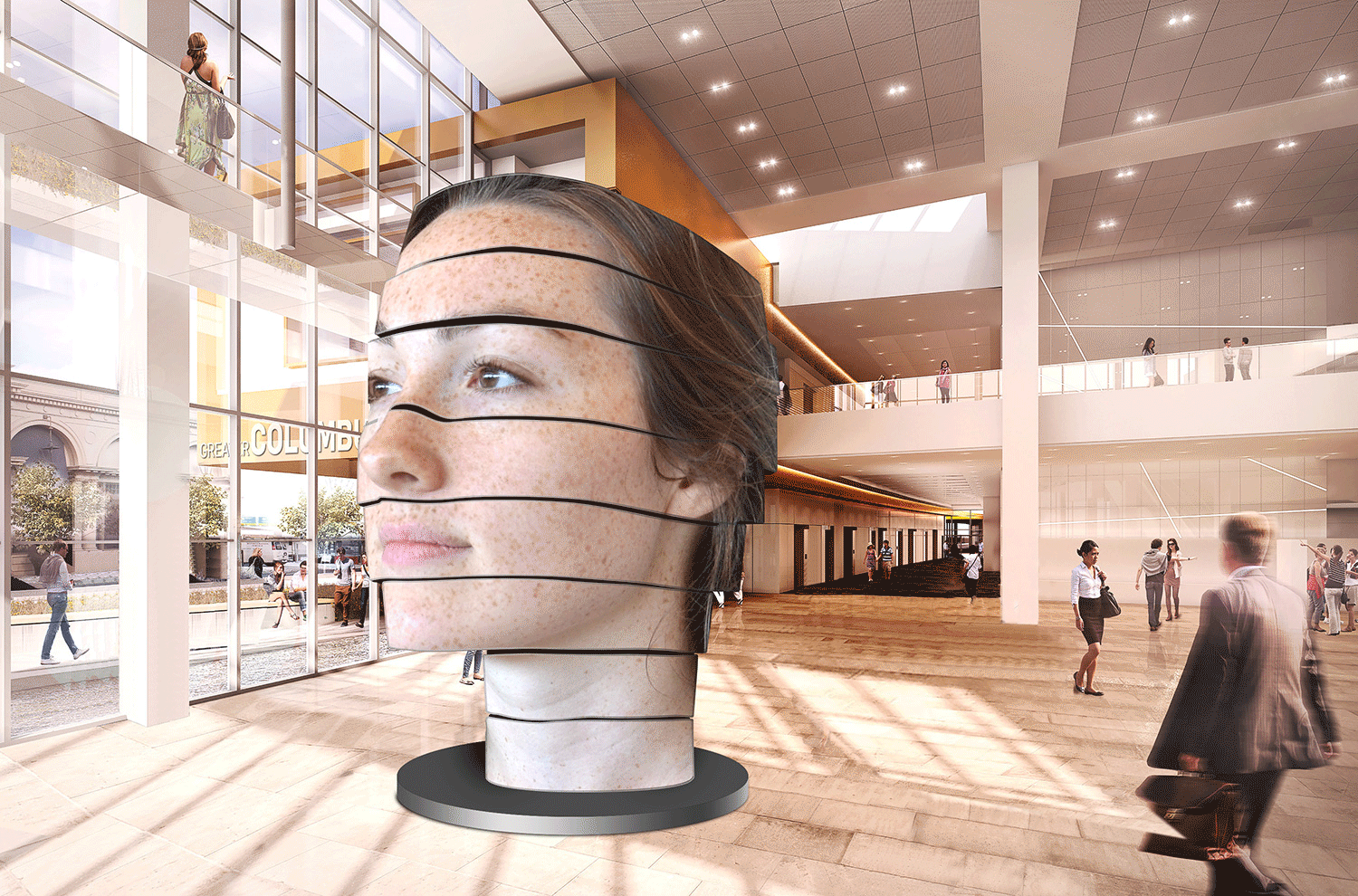 Form
In the early stages of development, Tom Saylor the Project Manager found an OSHA study on the ideal helmet for construction workers. The study consisted of full 3D digital photo samples of five-thousand people, all races and genders.
Artistic license and collaboration were employed to convert the form into twenty-four layers but we achieved a fairly race-less, gender-less form.
There is something classical about its proportions. As if the avarage speaks to a universal truth.
Luminary Meetings
Fringe22 organized a series of meetings with community luminaries on the subject of race and diversity in Columbus. One goal of the sculpture is to present Columbus as a place where culture, ethnicity and lifestyle are respected.
Columbus has its issues like any other city but there is ernest momentum.
Special thanks to CCAD for use of space!
photo by Raya Hage.
Luminary Meetings pt.II
It was my pleasure to present the plans and discuss the project's potential.
There was great feedback be it hope or frustration. The meetings generated concerns and good direction much of which was actionable.
I hope that our luminaries see the results of their efforts expressed in some way through the work.
Special thanks to Fringe22!
photo by Raya Hage.
Genderless
An early study attempting to find a balance between genders.
Early Photo Booth
An early study for the photo booth and interface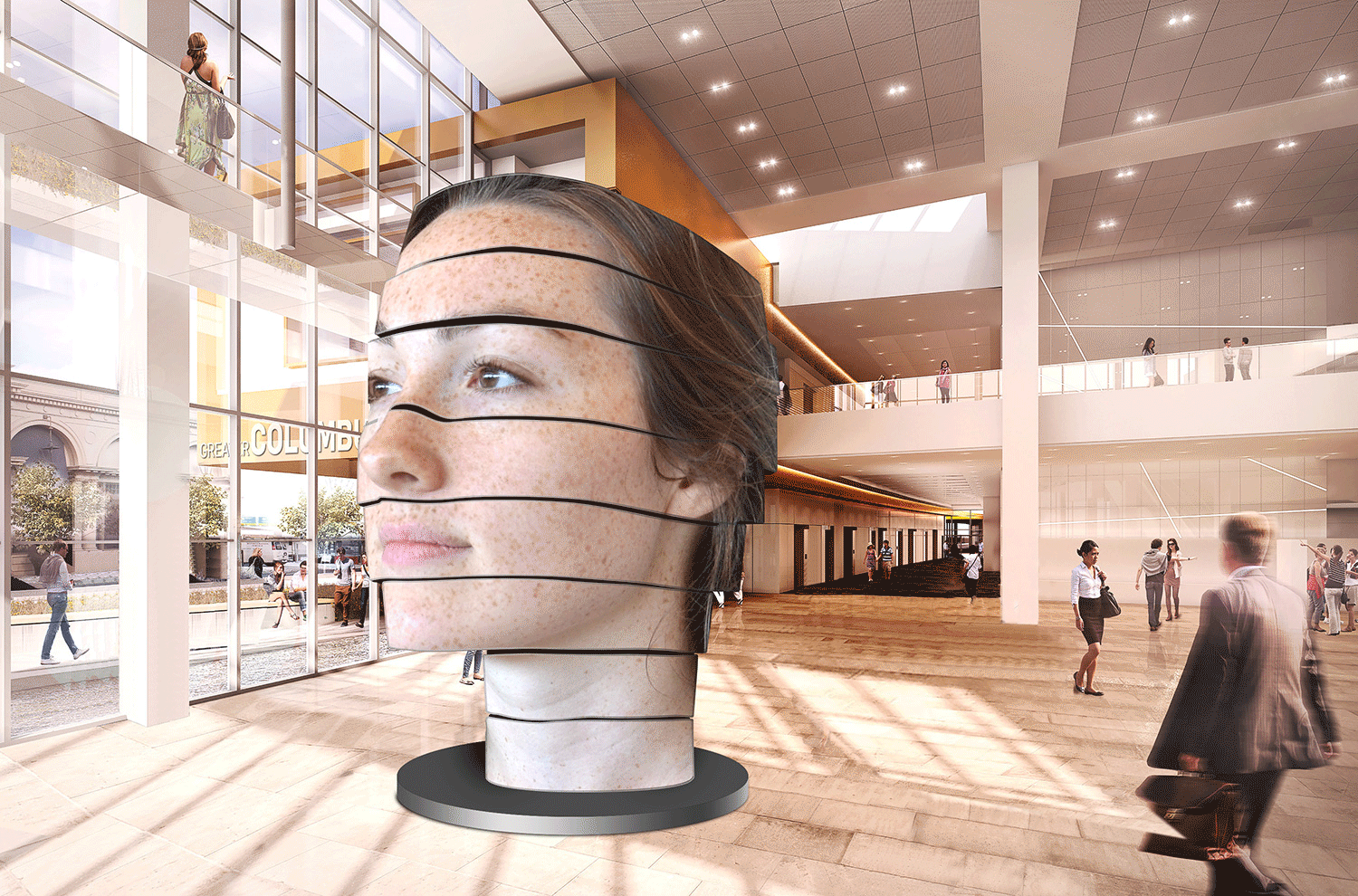 Proposal
It is a testament to the talent, expertise and artful nature of all who devoted time and effort to seeing "As We Are" through, that the finished work looks so much like the original proposal
It should not go without saying that I may have concieved the project and outlined possible technologies but there is no possible way that this could have been built without a diverse array of extraordinary individuals.
The lion's share of the build credit belongs to Design Communications Limited of Boston with Jeff Grantz as Project Lead, Tom Saylor as the Project Manager and McCandless Pierce on New Media Management.
There are so many more great people involved.